Gujarat's First Double Sunroof Thar modified by Filmshoppee
Gujarat's automotive enthusiasts, get ready to witness a game-changing modification like never before! Introducing the highly anticipated New Thar 2023 Modification, boasting a stunning facelift thar and a revolutionary feature that is bound to turn heads – the first-ever double sunroof in Gujarat! This modified masterpiece takes the iconic Thar to new heights, both in terms of exterior design and interior luxury.
In this blog, we'll explore the remarkable transformation of the New Thar 2023, showcasing its upgraded features, enhanced performance, and the alluring allure of the double sunroof that's sure to make you fall in love with driving all over again.
Exterior Modification
From grill upgrades to headlight enhancements, bumper makeovers to alloy transformations, and the addition of moonroofs and sunroofs, Gujarat has become a haven for those seeking to unleash their Thar's true potential. So fasten your seatbelts and prepare to be amazed!
1.    Grill Upgrade: Adding a Dash of Personality
Your Thar's grill is the face that sets it apart from the rest. In Gujarat, you'll find an array of options to upgrade your Thar's grill, ensuring it reflects your unique personality. Whether you're a fan of bold chrome accents, a rugged off-road look, or a sleek matte black finish, Gujarat has it all. Choose the perfect grill upgrade to turn heads wherever your Thar roams.
2.    Bumper Upgrade: Elevating Style and Functionality
Why settle for an ordinary bumper when you can have an extraordinary one? Gujarat's customization scene offers an impressive range of bumper upgrades, both in terms of style and functionality.
Whether you're seeking a sturdier off-road bumper with additional light mounts, a sportier design with integrated skid plates, or a more refined urban look, Gujarat's skilled craftsmen will bring your vision to life, making your Thar a true showstopper.
3.    Headlight Upgrade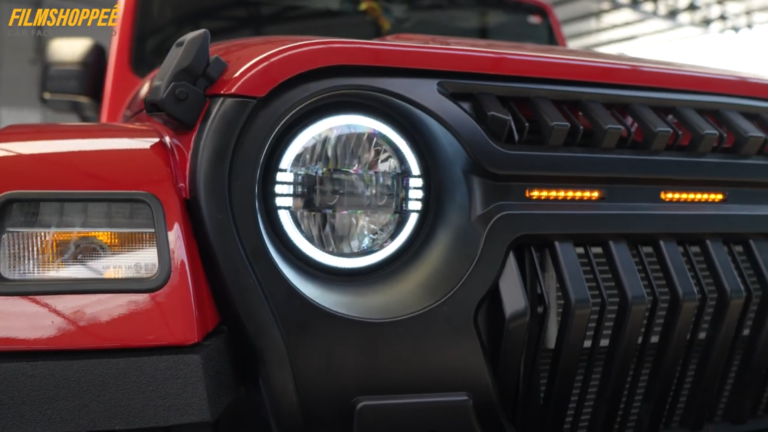 Let there be light! Gujarat's modification specialists know the importance of optimal visibility, especially during those thrilling off-road adventures. Upgrade your Thar's headlights to powerful LED or HID units, casting a bright beam that pierces through the darkest nights. Not only will this enhance safety, but it'll also give your Thar a distinct and stylish appeal, making heads turn wherever you venture.
4.    Alloys Upgrade: Modified thar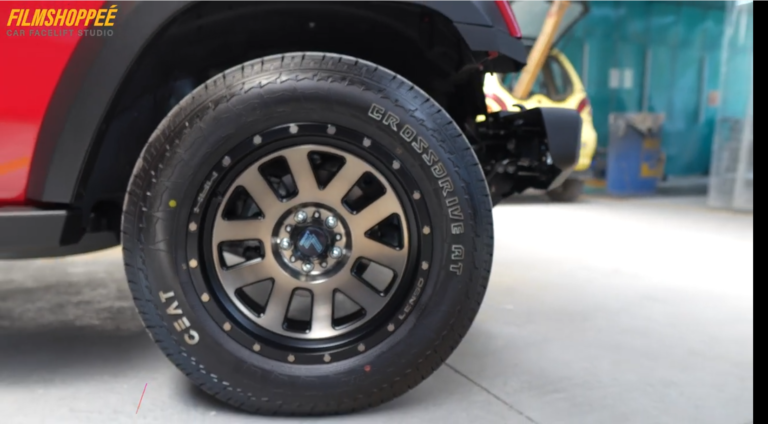 When it comes to enhancing the Thar's aesthetics, upgrading its wheels is a must. Gujarat boasts an extensive collection of alloys, ranging from rugged off-road designs to sleek and suave options. Choose from various finishes, spoke patterns, and sizes, all tailored to complement your Thar's newfound personality. With the right alloys, you'll command attention on the streets of Gujarat and beyond.
5.    Moonroof and Sunroof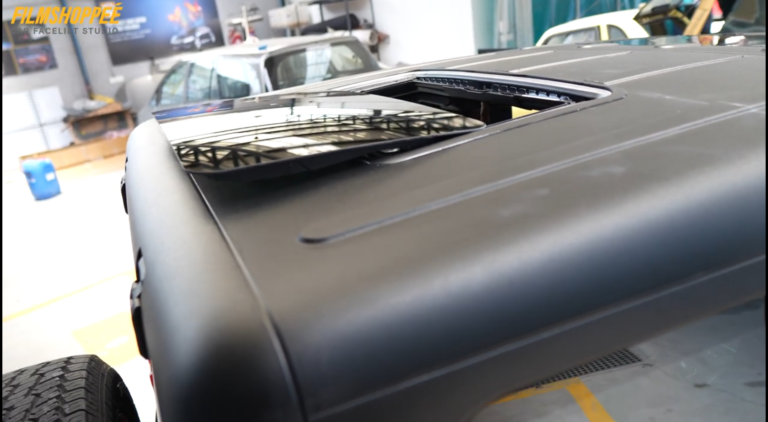 Imagine the wind gently caressing your hair as you navigate Gujarat's scenic routes, basking in the warmth of the sun, or marvelling at the night sky above. With the addition of a moonroof or sunroof, you can experience the beauty of the great outdoors without stepping out of your Thar's cosy cabin. These panoramic additions create an open-air ambiance, perfect for embracing the incredible vistas Gujarat has to offer.
6.    Wide Tyre Look with Spacers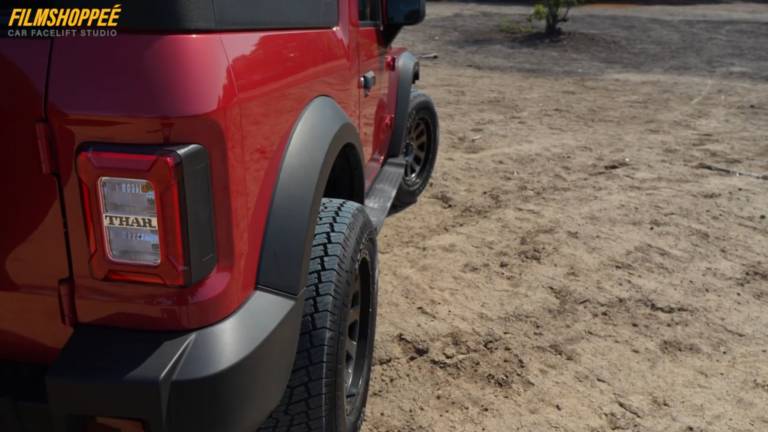 Looking to add an extra dose of style and swagger to your wheels? Say hello to spacers! These nifty little devices are the secret ingredient to achieving that jaw-dropping wide tire look. By installing spacers, you can bring your tires out by a whopping 2 inches, giving your ride the kind of head-turning appeal that'll make everyone stop and stare.
It's time to transform your ordinary wheels into a road-ready masterpiece. Buckle up, gearheads, because with spacers, your ride is about to reach a whole new level of awesomeness!
Interior Modification in thar
Get ready to embark on a thrilling journey as we explore the magnificent interior modifications available for the Thar in Gujarat. From custom steering wheels to plush armrests, ambient lighting to advanced AC vent upgrades, and an audio system that will transport you to another realm, Gujarat has become a haven for those seeking to create a sanctuary on wheels. So, buckle up and prepare to indulge in the lap of automotive luxury!
1.    Custom Steering: A Personal Touch of Elegance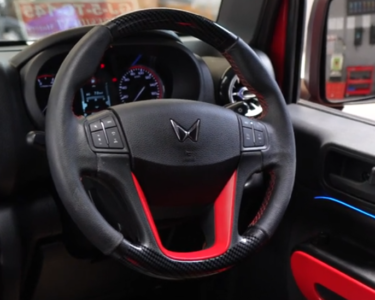 The steering wheel is where you connect with your Thar, and in Gujarat, you'll find a plethora of options to make it truly unique. From premium leather wraps with contrasting stitching to exotic wood finishes, the customization experts in Gujarat can transform your Thar's steering wheel into a work of art.
Get ready to grip luxury and elegance as you navigate the roads with a custom steering wheel that perfectly complements your style.
2.    Front and Rear Armrests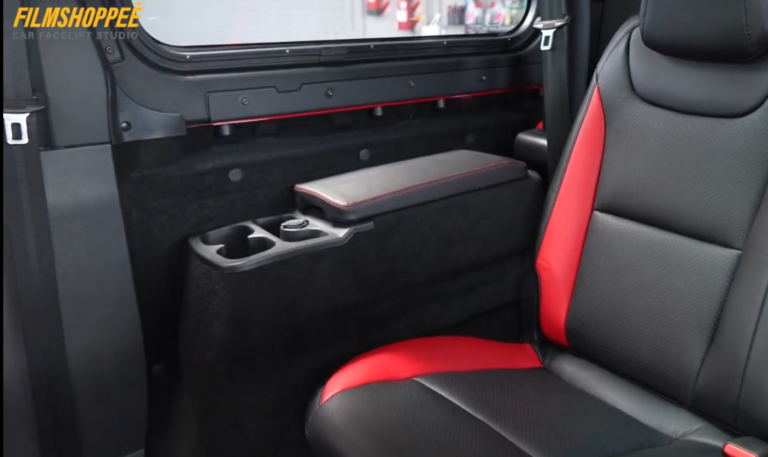 Long journeys demand optimal comfort, and Gujarat's interior modification specialists understand this better than anyone. Upgrade your Thar's interior with front and rear armrests, providing a new level of relaxation for both driver and passengers. Enjoy the convenience of arm support during extended drives, ensuring you arrive at your destination refreshed and ready for adventure.
3.    Ambient Lighting: Modified Thar
Step into a realm of captivating ambiance with ambient lighting for your Thar's interior. Gujarat's customization scene offers a dazzling array of lighting options, allowing you to choose from a spectrum of colours and intensities.
Transform the atmosphere inside your Thar with soft, subtle hues or vibrant, energetic tones that match your mood. Whether you're seeking

a tranquil sanctuary or an exhilarating party on wheels, Gujarat has the perfect lighting solution for you.
4.    AC Vent Upgrade: Coolness Perfected
Gujarat's scorching summers demand a superior cooling experience inside your Thar. Upgrade your AC vents to enhance airflow and distribution, ensuring optimal comfort for everyone on board. Choose from sleek, modern designs that seamlessly integrate with your Thar's interior, allowing you to enjoy the perfect temperature no matter the weather outside. Stay cool, calm, and collected as you conquer Gujarat's roads.
5.    Audio Upgradation in modified thar : The Symphony of Sound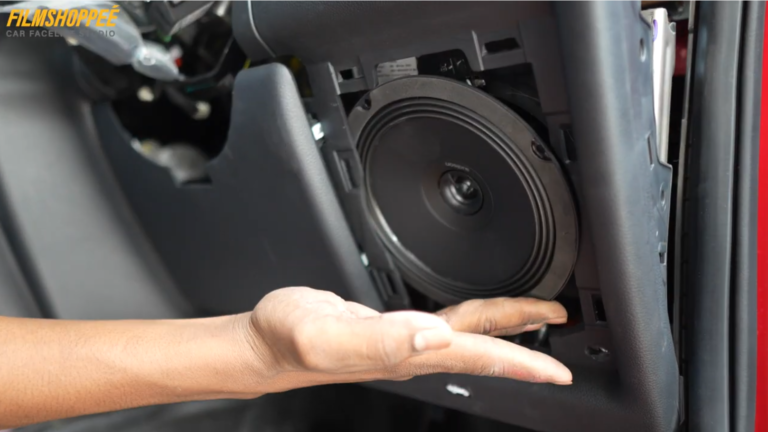 Prepare to be immersed in a world of sonic excellence with an audio upgrade for your Thar. Gujarat's customization experts offer a range of high-quality audio systems, including premium speakers, amplifiers, and advanced sound processors.
Whether you're a fan of heart-thumping bass or crystal-clear vocals, Gujarat has the audio solution that will transport you to a concert-like experience within your Thar. Enjoy your favourite music, podcasts, or audiobooks in unparalleled clarity as you embark on unforgettable journeys.
Conclusion:
The New Thar 2023 Modification with Gujarat's first double sunroof is a true masterpiece that combines style, luxury, and capability. Its facelift thar design, lavish interior, and revolutionary double sunroof create a driving experience like no other. This modified Thar is a statement of individuality, adventure, and the desire to explore beyond the ordinary.
Don't miss the opportunity to be among the first double sunroof in Gujrat to experience this extraordinary transformation. Visit our car facelift studio where we Modify cars and let the New Thar 2023 Modification captivate your senses and ignite your passion for automotive excellence. Prepare to redefine your driving journey with a touch of Gujarat's innovative spirit and the thrill of the open road.